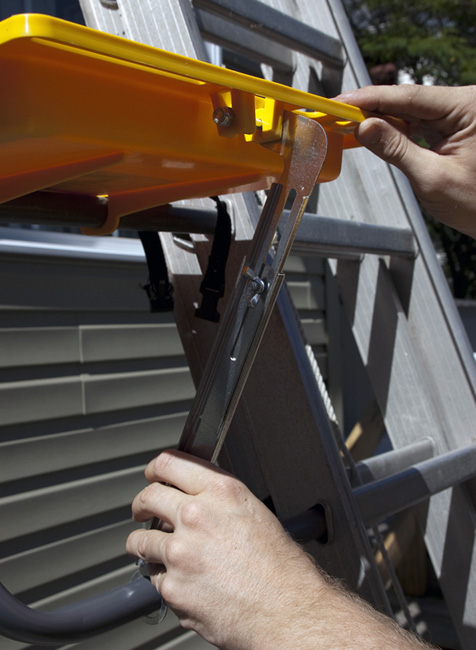 About
The Ladder Companion work tray helps homeowners and builders keep everything handy on an extension ladder. Jobs go faster and safer with the Ladder Companion. By having everything stored in this handy product, it will eliminate trips up and down the ladder. Also by keeping everything in your Ladder Companion, you will reduce injuries from attempting to carry everything up the extension ladder in a tool belt. Many times a fully loaded belt will get caught on the ladder.
The Ladder Companion keeps all your tools within reach, acting as a "companion" on your extension ladder. It adjusts to the pitch of your extension ladder, and can be placed on either side of the ladder, making it great for both left and right handed people. The Ladder Companion also is made of a durable plastic material which provides strength for heavier objects, and the velcro safety strap provides additional support to keep the tray in place. It also folds up for easy storage and transport.
The developer of this product built a prototype of his own when he got tired of going up and down the extension ladder when painting a 19 foot foyer for his wife - and the rest is history. The product is designed for easy storage, safety, and versatility. ORDER now!